Welcome to our Contact and Booking Page.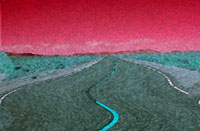 Bring the Dark Mountain Cirkus to your village!

Contact Dark Mountain Cirkus:
Are you ready for the Cirkus? Outlaw Wonkytonk built for folks who like to dance and have fun. Classic Outlaw Twang with Multi-Genre Musical Influences including: Honkytonk, Western Swing, Latin, Circus Polka, World, Hillbilly Hip-Hop, Sci-Billy, and more. Entertaining the thoughts that we are not alone and the power of Mother Nature's wrath is unstoppable. Dark Mountain Cirkus writes music about Life, Love, The Unknown, UFO's, Tornadoes, Skunk Apes, and Carnies. You want The Cirkus to come to your village?
It's as simple as clicking below…
The Hero's who influence us include: Johnny Cash, Rasputina, Nazareth, Willie, Waylon and the Boys, Wayne the Train Hancock, Hank Williams, Hank Jr, Hank III, Run DMC, The Grateful Dead, Just ICE, Haystack, Ella Fitzgerald, Ernest Tub, Led Zeppelin, Old Crow Medicine Show, The Devil Makes Three, ICP, Mountain Witch, The Melvins, The Ramones, Beastie Boys, Brent Amaker and the Rodeo, Prince, Frank Sinatra, Red Hot Chili Peppers, Dik Swet and the Red Gates, Mickey Hart Band, Dwight Yoakam, Twiztid, Bob Marley, Sixteen Horsepower, Beta Band, Ween, Government Mule, Red Fang, Kadavar, Bob Wayne, and more….
Places we have performed:
Craby's Underground – Pendleton, Oregon
Sisters – Pendleton, Oregon
Railyard – Billings, Montana
Shooters Bar – Billings, Montana – 3rd place out of 10, battle of the bands.
Great Harvest – Butte, Montana
Jesters – Helena, Montana
Filling Station - Bozeman, Montana
Hard Rock Cafe - Salt Lake City, Utah
The Harp & Thistle – Anaconda, Montana
The Palace – Missoula, Montana
Scotty's Bar – Deer Lodge, Montana
The Montana Bar – Deer Lodge, Montana
Deer Lodge Fall Fest – Deer Lodge and Rock Creek, Montana
Cutler Bros Theater – Comedy night featuring DMC
Haywire Made in Montana Fest – Sept 18 - 20
Grubstake - Helena, Montana
Bier Stube - White Fish Mountain Resort. White Fish, Montana
Corner Bar - Deer Lodge, Montana
Montana Prison Museum - Deer Lodge, Montana


Join Us!